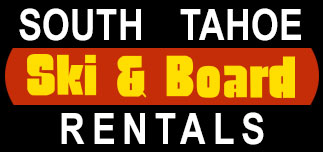 The South Tahoe Ski & Board Rentals Shop is a long standing Winter Sports tradition at The Lake.
We're Ray and Phil — and with our 3 affiliate shops we have over 50 years combined (hands on) experience in Tahoe's Winter Sports' Recreation Community. We know the High Sierras well — and most important, we will guide you to the right gear for your next Mountain Adventure. 
South Tahoe Ski & Board Rentals was one of the first shops to offer services like getting your rental gear the day (afternoon) before you Ski/Ride. And benefits like Discounted Lift Tickets, Free Hot Wax and reserving your gear in advance. Our Team's philosophy is to get you on the Mountain with the right affordable equipment as fast as possible so that you will have more time to Ski & Ride.
At South Tahoe Ski & Board Rentals — we appreciate your patronage.

Absolutely sold for my business always!  I don't care to even test any other similar business; these guys got it!
Everyone wants just one more day on the slopes. We make it easy, 4th day is always free.